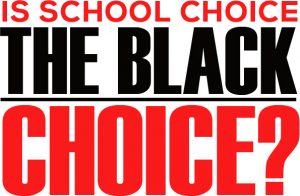 A Town Hall at Howard University
Hosted by Roland Martin
There is a battle going on in the Black Community. The NAACP and The Movement for Black Lives, a group of 50 organizations assembled by Black Lives Matter, have called for a moratorium on new Charter Schools declaring they promote segregation and disrupt black communities. 
But the Black Alliance for Educational Options, a pro-choice organization, and leading school reformers reject that charge. But more important is the desire for School Choice by an overwhelming 72% of African American parents in a comprehensive national survey conducted in 2015 for "The New Orleans Charter School Revolution-Ten Years After Katrina." That program also aired on TV One.
The program will bring the leading advocates from both sides to the same venue to argue it out in front of an audience of African American parents and children.   Advocates for School Choice confirmed for the show include Dr. Steve Perry, Principal of Capital Preparatory Magnet School; Dr. Ramona Edelin, former Director, DC Association of Charter Public Schools and Russlyn Ali, former Assistant Sec. for Civil Rights at the U.S. Department of Education.  On the other side, the program will feature Cornell Brooks, President of the NAACP; Fred Ingram, Exec VP of Florida Education Association and Troy LaRaviere, the former Principal at the number-one rated neighborhood school in Chicago.
These passionate and committed leaders have shown no reluctance to pull their punches so we expect a lively discussion, to say the least. 
In addition, we will assemble a distinguished group of activists and advocates to join in the conversation with the leaders and the parents in the audience at Howard University, the only HBCU with its own Charter School.
The program is executive produced by Roland Martin and Jay Feldman, winners of the highest honors from the National Association of Black Journalists and the NAACP Image Awards.
The Town Hall will be moderated by Roland Martin, the Host and Managing Editor of #RolandMartinUnfiltered and the Senior Analyst on the Tom Joyner Morning Show. Martin has been in the forefront of the battle over School Choice in the Black Community and is uniquely positioned to bring all the arguments on all sides of this critical issue. The issue of the education of African American children. An issue at the center of the black struggle in America from the Emancipation Proclamation to Brown vs. The Board of Education to this sharp and contentious divide over School Choice.